Job growth is one of the best indications that a particular industry is expanding quickly. That is the case with FinTech, which is now witnessing high levels of interest on the employment front. Today, many financial executives are leaving their companies to find work at technology startups.
FinTech is a digital revolution that can transform the finance industry
According to a recent Accenture research report, since 2008, investment in financial services technology companies has tripled to approximately $3 billion. Inspired by regulatory changes in capital markets, evolving consumer behaviors and an ever-present need to reduce costs and promote transparency, FinTech companies are finding themselves well-positioned to transform the financial services industry. By 2018, global investment in FinTech companies is expected to reach $8 billion. Accenture explained how senior bankers are now aware that FinTech is a digital revolution of sorts, capable of bringing many opportunities to the sector, but also capable of challenging the status quo and stealing market share in certain retail consumer areas.
"Senior bankers are now aware that FinTech is a digital revolution of sorts, capable of bringing many opportunities to the sector."
Bloomberg pointed out that after the financial crisis, investment banks cut many jobs, especially those involving securitized products and debt trading. Many of those executives, however, now work for FinTech companies and use their expertise in a new way. Strengthened by cloud computing, data analytics and teams of skilled developers, finance executives working for technology companies have introduced a host of state-of-the-art trading platforms and solutions to the market. Accordingly, it is no surprise that many bankers are looking to follow suit. Eric Anderson, head of executive search firm Egon Zehnder International, indicated that interest in technology jobs is very high.
"Seven out of 10 conversations I have with investment bankers now end with them asking me to keep them in mind for jobs in technology," said Anderson. "That almost never happened five years ago."
New York's FinTech companies rival Silicon Valley in rate of expansion
Accenture pointed out that in New York, FinTech is not new. Bloomberg LP was launched in 1981, offering the financial services industry a new way to store and access securities data. Now, the company employs 15,000 people in 192 countries. The lesson to be learned, which is demonstrated again and again, is that innovative, high-quality technology solutions are successful. Other companies like Creditex and Liquidnet were also noted for following in Bloomberg's footsteps.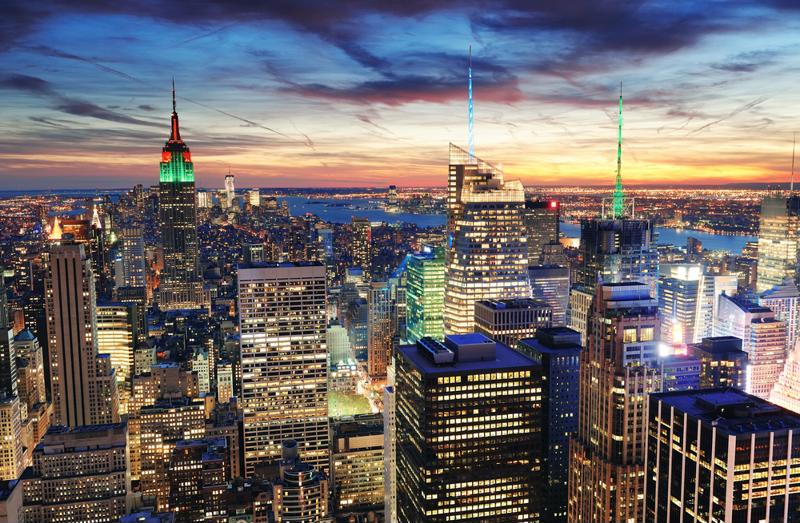 New York is one of the fastest growing markets for technology.
Today, New York is one of the fastest-growing markets for technology, only second in the world after Silicon Valley. In the first quarter of 2014, total investments in New York FinTech amounted to $151.4 million. Although less than half of what Silicon Valley received for the same period, FinTech's growth rate in recent years has been exceptional. As per the Accenture report, over the last five years, deal volume in FinTech has climbed 31 percent annually, compared to Silicon Valley's 13 percent. Additionally, investment in FinTech rose 45 percent each year, versus 23 percent for Silicon Valley. FinTech growth is also not expected to wane anytime soon.
Investment bankers want to be part of something different 
Bloomberg noted two studies that demonstrate the strength of FinTech. In a PricewaterhouseCoopers survey last year, 86 percent of bank CEOs believed technology would have the greatest impact on the financial services industry. McKinsey estimated over 30 percent of European bank revenues will be driven by digital solutions. These ideas are strongly reflected in job statistics. In January of this year, in North America, there were 212,100 fewer fixed income brokerage jobs than there were in 2008. Alternatively, now there are 500,000 more technology job openings. The numbers clearly show how the tides are turning, and some bankers were wise enough to jump ship before their companies downsized yet again.
Mark Whitcroft, principal at Illuminate Financial Management, a venture capital firm that invests in FinTech startups, told Bloomberg why he left his job at Deutsche Bank.
"For me, this was an opportunity to change career," said Whitcroft. "It was an opportunity to have a much bigger impact on something that's an emerging industry rather than something that's a continuation of an existing one."
Ultimately, financial technology companies will continue to make headlines because of the value they create. Advanced trading platforms, performance attribution software, mobile payments – all represent areas where technology continues to make strides. Bloomberg mentioned the book by Erik Brynjolfsson and Andrew McAfee of the Massachusetts Institute of Technology, in which the authors argued that as a result of technological progress, some people would be rendered obsolete.
"There's never been a worse time to be a worker with only ordinary skills and abilities to offer, because computers, robots and other digital technologies are acquiring these skills and abilities at an extraordinary rate," wrote the authors, according to the news source.
While bankers are not ordinary workers with ordinary skills, it does seem that digital technologies are encroaching on their territory nonetheless.