Steve Miller from S&P Capital IQ's Leveraged Commentary & Data recently explained the dip in loan issuer EBITDA growth and explored the broader economic influences at work. He named a strong dollar and weak GDP and energy sector performance as some of the reasons why earnings growth is a bit sluggish this quarter.
Decline in EBITDA growth of loan issuers 
Steve Miller pointed out on his blog that leveraged loan issuers are reporting lower earnings than they did last year.  In the first quarter of 2015, EBITDA growth among S&P/LSTA Index issuers that file publicly fell to 5.9 percent year over year – a post-recession low, from 10.2 percent in the prior 3 month period and 7.1 percent for the comparable period in 2014.
"Leveraged loan issuer performance follows the broader market trend."
Miller attributed the slowdown in earnings growth to sluggish GDP growth of 0.2 percent, down from 2.2 percent in the fourth quarter of last year. Earnings were also affected by a strong dollar. Some analysts believe a strong dollar is bearish and negatively affects imports and exports, although MarketMinder argued that the effect was not pronounced this year – evidenced by the fact that stocks on the S&P 500 are at all-time highs. Miller also mentioned trouble in the energy sector contributing to earnings growth, with oil and gas issuers in the S&P/LSTA Index posting a 2 percent year-over-year decline in EBITDA during the first quarter. Earnings growth for non-energy sector companies was at 6.2 percent. As such, many asset managers have restructured their loan portfolios to minimize risk exposure from the energy sector.
CFO Magazine pointed to a Federal Reserve April survey of senior loan officers that found that most banks' loans to energy firms currently represent less than 10 percent of their commercial and industrial loan portfolios. Additionally, energy loans do not account for more than 20 percent of any bank's C&I portfolio.
The overall dip in EBITDA for issuers, explained Miller, was witnessed in credit stats as well as the Index weighted average debt multiple, which increased slightly to 5.9 times. The average cash flow coverage ratio of outstanding loans also inched up to 2.9 times. In other words, loan issuers have less cash for interest payments, and while that does not signal imminent crisis, CLO buyers will likely be more cautious going forward.
Leveraged loan market mirrors U.S. economic performance
Miller also explained that leveraged loan issuers followed the broader market trend. On the S&P 500, earnings per share increased by 3 percent in the first quarter of 2015 – down from 7.4 percent during the previous three months. The energy sector contributed toward bringing the average down. The Federal Reserve issued a statement regarding the energy sector and its effect on the financial sector, reported CFO Magazine.
"Banks indicated they were taking a variety of actions to mitigate loan losses, including restructuring outstanding loans, reducing the size of existing credit lines, requiring additional collateral, tightening underwriting policies on new loans or lines of credit, and enforcing material adverse change clauses or other covenants," the Fed said, according to CFO Magazine.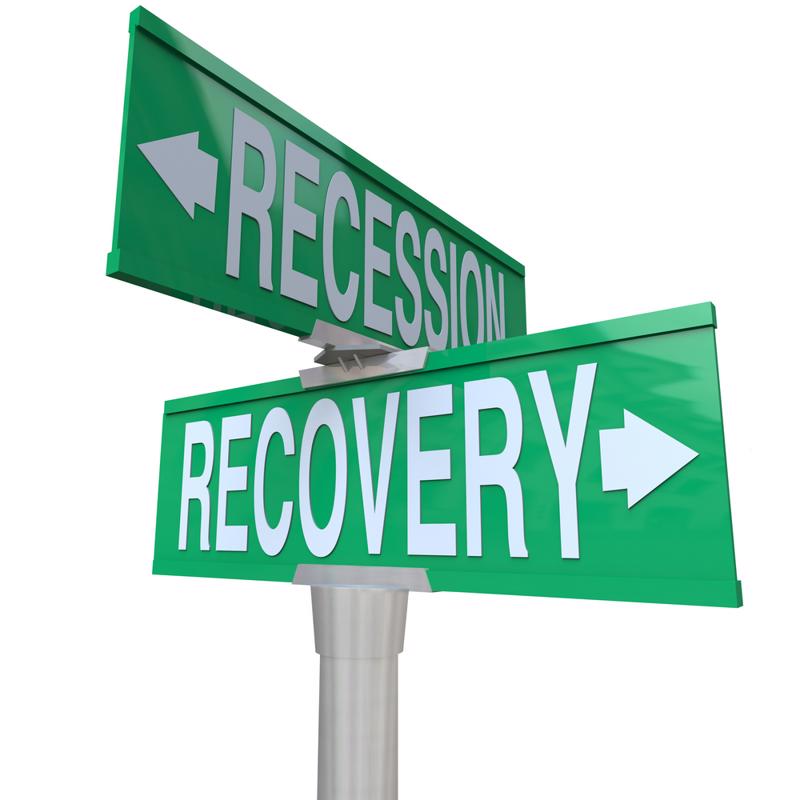 Loan issuer earnings growth has slowed.
Despite the slowdown, however, asset managers are still optimistic about the short-term outlook. Excluding energy sector companies, S&P/LSTA Index issuers will post mid-single-digits gains in cash flow over the next one to two years. This is assuming that the economy continues to grow at a modest rate. Miller also noted U.S. economist Beth Ann Bovino's outlook for the remainder of 2015. Bovino expects real GDP to grow by 2.8 percent in 2015, consumers to continue spending, the labor market to see improvements, mortgage credit conditions to ease up and reduced energy investment to free up capital to be used elsewhere. S&P Capital IQ's consensus estimate suggested that the earnings per share of S&P 500 companies will increase 0.5 percent in 2015. Excluding energy, EPS would be approximately 7.7 for the same time period.
Ultimately, while EBITDA figures can't lie, economists do have differing opinions on economic growth. MarketWatch compiled the opinions of various analysts and found that predictions ranged from a 3.2 percent annual rate of expansion from April through June, while others have suggested growth at less than 3. The same disagreement exists regarding a strong dollar and Stephen Stanley, chief economist at Amherst Pierpont Securities, argued its bearishness.
"The strong dollar is undoubtedly hurting our exports," said Stanley, according to the news source.